BRAZILIAN NIGHT - 28th september 2013
Saturday the 28th September, summer extention party !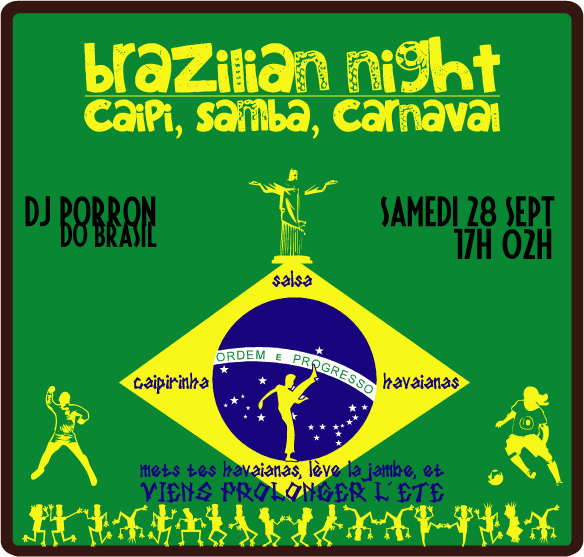 BRAZILIAN NIGHT at Gariko Lounge Bar Restaurant - Nendaz

To tell the summer we continue, that the warm days are not over and we want the sun and the heat.

Put your Havaianas on, your bombacha, a soccer shirt or just your smallest bikini and let you come to the sound of samba, a fresh caipirinha in one hand and a batidas in the other!

We take care of the sound, refreshing drinks and serving ...

... you take care of the ambiance in dancing!

Do not miss the hottest night of Nendaz

Like, share and party on!!!!

Saúde e apenas dançar !